Welcome
Believing in yourself and your ability to overcome challenges and obstacles is the beginning of empowerment. Empowerment directs positive change. Psychotherapy is a process that encourages empowerment and change. It facilitates the exploration of the self and how as an individual we may think, feel, and behave. With insight and awareness, change typically flows naturally.
As a Licensed Clinical Mental Health Counselor with a Holistic Specialization and a Board Certified Life Coach, I offer over 25 years of training and experience in the Mental Health and Coaching fields. My goal is to help you focus on evolving your potential, creating positive change and leading a life that is fulfilling. By customizing treatment using Evidence-Based approaches, I have found that people can gain significant relief from their symptoms, feel more confident, restore balance, and feel more satisfied in life. Sarasota Psychotherapy Services provides in-person services in Sarasota, FL, and available online to surrounding communities
Cognitive Behavioral Therapy (CBT) has shown to be an effective treatment with the full range of anxiety disorders including, Generalized Anxiety Disorder (GAD), Social Anxiety Disorder (SAD), Obsessive Compulsive Disorder (OCD), Panic Attacks, and Phobias.
Eye Movement Desensitization and Reprocessing (EMDR) is a treatment approach that specifically targets trauma related issues and symptoms. EMDR is especially effective with single incident traumas like auto accidents, medical procedure issues, and assaults. issues.
Accelerated Resolution Therapy (ART) is a treatment that evolved from concepts based on EMDR and the calming effects of eye movement when processing difficult sensations, images and memories. It uses eye movement and an integration of other evidence based treatments to rapidly accelerate the processing of distressing images related to trauma and replace those images resulting in a decrease in symptoms.
Acceptance and Commitment Therapy (ACT) - considered the third wave in behavioral and cognitive therapy based on new models of human cognition using principles from relational framing, understanding how are mind works. Act integrates concepts, tools and interventions into three broad categories, mindfulness, acceptance and commitment to value based living.
Dialectical Behavioral Therapy (DBT) is an integration of cognitive behavioral therapy and mindfulness teaches strategies to help deal with life crisis, emotion regulation, and interpersonal effectiveness.
Polyvagal Therapy is a neurobiologically based therapy using the understanding of the autonomic nervous system and both the activation and deactivation of the fight, flight and freeze response. By mapping out your personal autonomic nervous system responses, you can knowledge and tools to help with regulation and restoring a sense of safety and connection.
Life Coaching is an inspiring and energizing process of making changes that moves you into a life that you design and want to live. Through an exploration of desires, dreams, and interests, a life vision becomes exposed and changes become clear: actions are employed. This can be a big vision or small, immense changes or slight. You allow your true self to guide you, and as a coach I help you support and honor that guide.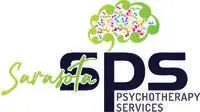 If you would like to inquire about therapy or coaching services, please don't hesitate to contact me at 941-363-1039 or [email protected].